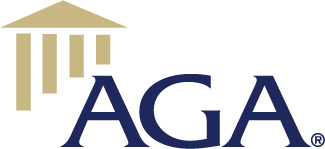 We are excited to announce that cBEYONData is going to be virtually attending and sponsoring this year's Association of Government Accountants Professional Development Training (PDT)! While PDT21 is going to be virtual, AGA is still putting on a great event, with great sessions and speakers including:
Josh Linkner Tech Entrepreneur, Venture Capitalist, and New York Times Best-Selling Author
Erica Dhawan Leading Authority on Collaboration and Innovation, Bestselling Author, Named "Oprah of Management Thinkers"
Alex Sheen TEDxTalk Speaker, Author, Internationally-recognized Humanitarian and Founder of the because I said I would movement
PDT21 is going to be the premier training and networking event!
Be sure to head to the PDT21 website to learn more, see the agenda and register to attend.
From the AGA website:
AGA's Professional Development Training (PDT) brings together a broad audience of more than 2,000 federal, state and local government financial professionals, including federal, state and local government CFOs, inspectors general, accountants, auditors as well as financial professionals from the private sector.  
PDT offers educational sessions over three days of training. Participants can earn up to 21 hours of NASBA-approved continuing professional education (CPE) credits. Participants gain skills and knowledge toward more effective leadership, performance in a cost-constrained environment, solutions to shared challenges, and best practices. Join us to learn from top government financial management professionals and industry experts.